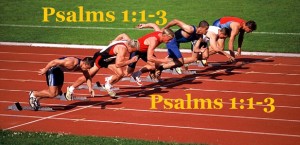 The most important aspects of knowing YHVH God are understanding The Creation and What YHVH says we are supposed to DO, which is the reason we were created:
Ephesians 2:10
10 For we are His workmanship, created in THE WORD (Messiah Yeshua) for good works, which God prepared beforehand that we should walk in them.
We see Enoch being taken by YHVH in Genesis 5:4 and the scripture says "Enoch walked with God" and God took him.  Soon afterwards we see Noah described as just and righteous (they are the same Hebrew word) and God saves Noah and his family, 8 people, in the Great Flood.
So, righteousness is extremely important, if anyone expects to walk with God or be saved by God.
We are instructed in Psalms 1 how to obtain righteousness"
Psalm 1:1-3
1 Blessed is the man
Who walks not in the counsel of the ungodly,
    Nor stands in the path of sinners,
    Nor sits in the seat of the scornful;
2 But his delight is in The Law of YHVH,
    And in His law he meditates day and night.
3 He shall be like a tree
    Planted by the rivers of water,
    That brings forth its fruit in its season,
    Whose leaf also shall not wither;
And whatever he does shall prosper.
I tell people the first thing they should DO in studying the Bible is to read the first 5 books over and over again, say 12 times before proceeding to the rest of the book.
Genesis, Exodus, Numbers, Leviticus, and Deuteronomy tell the story of the Creation, who God is, and what he expects of us.
After those 5 books or perhaps intermingled with them, read the Psalms and Proverbs.
The reason for this strategy is, if you start reading the Kings and Prophets or Matthew through Revelation, things can become very confusing very fast if one does not know and understand who YHVH God is and how He says to live and what pleases Him.
Just look back at Enoch and Noah and you see "walking with God" and Righteousness.  It is how we "walk" or live that determines if God finds us Righteous and Blameless and if we are worthy to come into His Presence.
The average person can easily read Genesis and Exodus or any of those 2 books on any given Sabbath.
If we are KEEPing the Sabbath HOLY, we are not working or causing others to work, we are not watching TV, we are not listening to the radio, we are not walking around the block or working out at the gym, we are not traveling (except to a HOLY convocation) and we are not going to friend's houses or family's houses for any other reason than to focus on KEEPing the day HOLY.
Therefore, we have a LOT OF TIME to honor the Sabbath Day of The Creator and KEEP it HOLY by studying the Scriptures and knowing HIM, YHVH.
The scriptures are very simple and there are not a lot of deep, hidden meaning as some Bible/Torah teachers would have you think there are.
The written Word was given by YHVH God, written down by Moses, and was for ALL His people from the least of them to the greatest of them.
Put yourselves in their shoes for a moment…
They had no cars, no bicycles or motorcycles, no TV's, no Radios, no internet, no computers, no books, in fact not much of anything except the clothes on their back and what they could carry or put on an animal or cart.  They lived very SIMPLE lives and were simple people!
Yet, the keys to walking with YHVH, righteousness, justification, sanctification, salvation, eternal life are so simple that all the people can understand it and DO it easily:
Deuteronomy 30:14
14 But the word is very near you, in your mouth and in your heart, that you may do it.
Romans 10:8
8 But what does it say? "The word is near you, in your mouth and in your heart" (that is, the word of faith which we preach)
Those two scripture passages in Deuteronomy and Romans are saying the exact, same, identical things but if you do not know God's Law then you can fall prey and become confused into believing differently by some teacher/pastor/theologian who says they are somehow different.
So, if you are watching or listening to some teacher and things seem so complicated you need a PhD to understand them then the fault is probably with the teacher and not you.  Many teachers often try to convince you you need to know "deep" things to know God.  Quite often they go so "deep" they create false beliefs and false religions.
Children are expected to know these things and DO these things…
Psalm 1:3
2 But his delight is in The Law of YHVH,
    And in His law he meditates day and night.
Why wait until the Sabbath to read one of those 5 books?
Put away your TV, cell phone, radio, internet, computer, and other entertainment and let YHVH God Himself feed you:
Deuteronomy 8:3
3 Man shall not live by bread alone; but man lives by every Word that proceeds from the mouth of YHVH.
Life here, and eternal life is all about what comes out of the Mouth of YHVH God and IF we DO what He says to DO.
How to end the race?  Also Psalms 1:1-3 !!!