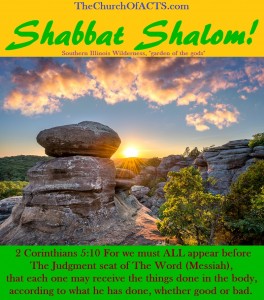 For anyone to walk around and boast they are saved and guaranteed entrance to heaven or the Kingdom is a lie and shows they are under deception.
Billions of people desire to have assurance of salvation but assurance of salvation is given in the Scriptures as being Righteous and Blameless like those in Luke 1:5-6
Usually, false lying theologians make up theologies to provide comfort to unlearned believers to convince them to join this church or that church because they claim to know the way to salvation.  That is Satan operating in his brightest light and the very idea of it goes against a multitude of Scriptures.
From the very beginning scriptures teaches that to vary to the right or the left of keeping YHVH God the Father's Commandments results in death and separation from God.  That is what happened in the Garden of Eden.
Death is what happened to the man picking up sticks on the Sabbath in Numbers 15
Death is what happened to Aaron's Son's in Leviticus 10.
Death is what happened to Joshua's kinsman in Joshua 7.
Death is what happened to King Saul in 1 Samuel 31.
Death is what happened to Uzzah in 2 Samuel 5 just because he touched the Arm of the Covenant.
God's Son will judge all the people, believers and unbelievers, righteous and blameless / not-so-righteous and with blame, and he will Judge according to Torah, his Father's LAW.
I urge my friends, no matter how good/right you think your heart is and no matter if you think you keep the Sabbath and all The Covenant to daily examine yourselves constantly to determine if you measure up in all that you do.
When the Ark of the Covenant was on the cart headed for the City of David, it was a joyous time and there was TREMENDOUS JOY, celebration, music, singing, and rejoicing, etc…
Then, one man did something everyone regarded as TINY and INSIGNIFICANT and YHVH killed that man and stopped the massive celebration dead in its tracks.
False religions like modern theological Christianity say the "ceremonial law" has passed away and there is no longer a requirement for it.
Before MASS DESTRUCTION in Revelation, we see YHVH opens the heavens to reveal this:
Revelation 11:19  Then the temple of God was opened in heaven, and the ark of His covenant was seen in His temple. And there were lightnings, noises, thunderings, an earthquake, and great hail.
YHVH never stopped, for a single second throughout all history to this very day in into all the endless future, being totally insistent that his only friends are those who keep ALL that He commands them.  John 15:14
I see many teachers who cheat a little here and there in keeping the Sabbath and the multitudes that follow after them…
Not a single thing has changed from all the stories I mention above not even the slightest hint of a change.
I urge all my friends to be of the spirit Paul was of when he said:
Philippians 3:13-14  Brethren, I do not count myself to have obtained; but one thing I do, forgetting those things which are behind and reaching forward to those things which are ahead, 14 I press toward the goal for the prize of the upward call of God in The Word (Messiah Yeshua).
Paul did not go around saying he had obtained entrance into the Kingdom.  He was humble, always on his knees, always searching his heart to see if there was any wicked thing in him that would disqualify him or would puff himself up so disobedience to THE LAW could enter in and gain foothold and disqualify him:
1 Corinthians 9:27  But I discipline my body and bring it into subjection, lest, when I have preached to others, I myself should become disqualified.
Shabbat Shalom.