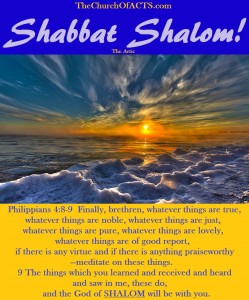 True
Psalm 19:9  The fear of YHVH is clean, enduring forever;
The judgments of YHVH are TRUE and righteous altogether.
Noble
Jeremiah 2:21  Yet I had planted you a NOBLE vine, a seed of highest quality.
How then have you turned before Me
Into the degenerate plant of an alien vine?
Just
Isaiah 51:4  Listen to Me, My people;
And give ear to Me, O My nation:
For law will proceed from Me,
And I will make My JUSTice rest
As a light of the peoples.
Pure
Psalm 12:6  The words of YHVH are PURE words,
Like silver tried in a furnace of earth,
Purified seven times.
Lovely
Ezekiel 33:31-32  So they come to you as people do, they sit before you as My people,
And they hear your words, but they do not do them;
For with their mouth they show much love, but their hearts pursue their own gain.
32 Indeed you are to them as a very LOVELY song of one who has a pleasant voice
And can play well on an instrument; for they hear your words, but they do not do them.
Good Report
Proverbs 15:26-30  The thoughts of the wicked are an abomination to YHVH,
But the words of the PURE are pleasant.
30 The light of the eyes rejoices the heart,
And a GOOD REPORT makes the bones healthy.
Virtue
1 Peter 2:8-10  They stumble, being disobedient to the Word, to which they also were appointed.
9 But you are a chosen generation, a royal priesthood, a holy nation, His own special people,
that you may proclaim the VIRTUEs of Him who called you out of darkness into His marvelous light;
10 who once were not a people but are now the people of God,
who had not obtained mercy but now have obtained mercy.
Praiseworthy
Psalm 18:3  I will call upon YHVH, who is worthy to be praised;
So shall I be saved from my enemies.
In every instance, Paul is describing the Words of Torah flowing from the Mouth of YHVH.
Obeying Torah, The Word of YHVH is the only thing that makes anything good, is the basis of all LIFE, and saves men from death.
That is WHY YHVH put Torah/The Word in the man He called His Son and made that man to be Messiah.
And YHVH will do the very same thing for us.
Shabbat Shalom!
PS…  This is exactly what Psalms 1:1-3 says:
Psalm 1:1-3  Blessed is the man
Who walks not in the counsel of the ungodly,
Nor stands in the path of sinners,
Nor sits in the seat of the scornful;
2 But his delight is in the law of YHVH,
And in His law he meditates day and night.
3 He shall be like a tree
Planted by the rivers of water,
That brings forth its fruit in its season,
Whose leaf also shall not wither;
And whatever he does shall prosper.