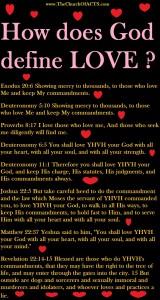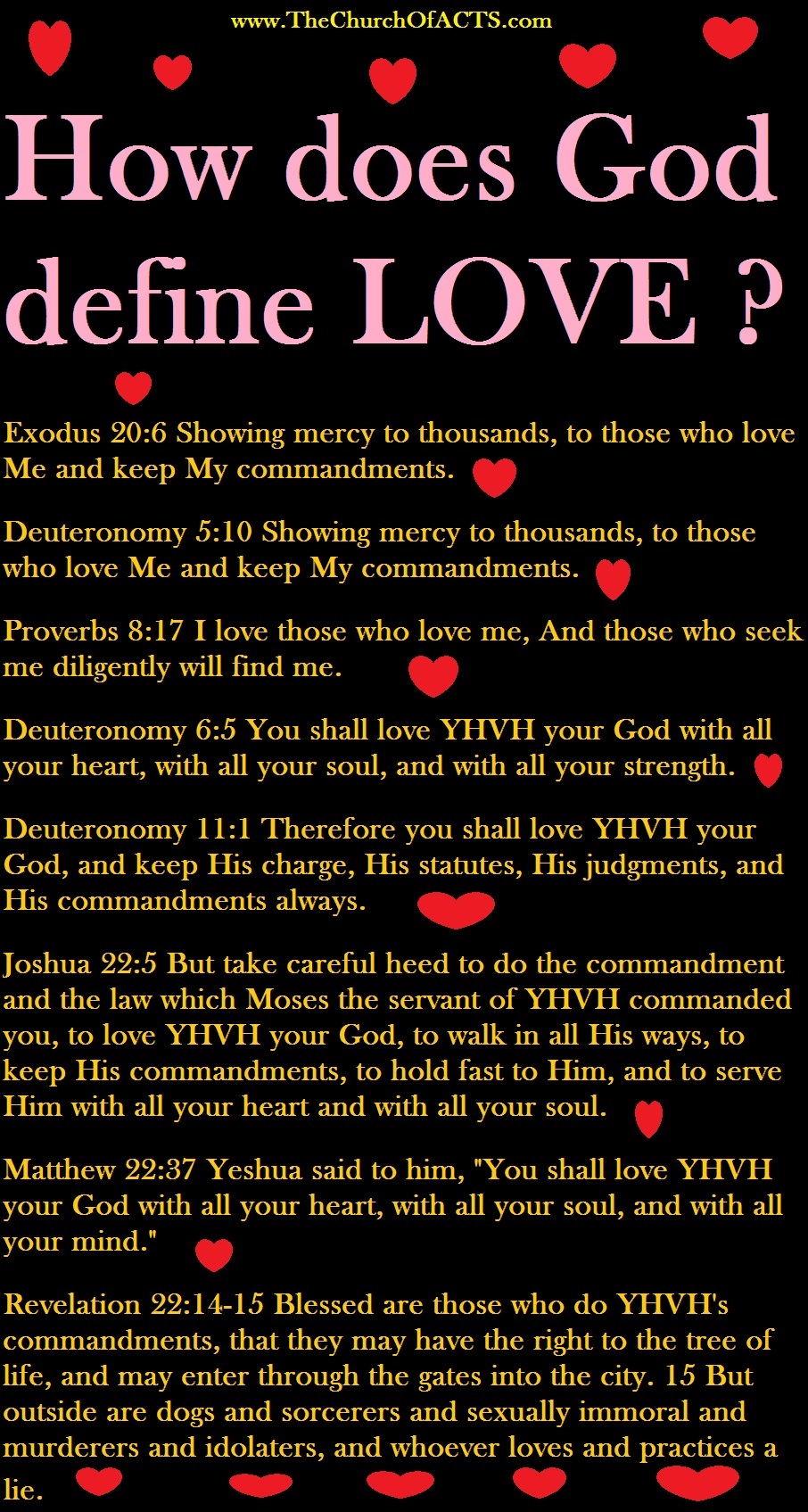 As we are approaching Valentine's Day many men are preparing to take out their wives and girlfriends to a nice, sometimes fancy restaurant, and couples also buy their spouses or dates gifts to show their LOVE and unfortunately how a spouse or one half of the couple performs on Valentine's Day has become a measure of their LOVE and more unfortunately their worth to the other party in the relationship.
But, when we use that word LOVE how do we define what it means?
Well, to all people who believe in God and His Son, LOVE must be defined in the Bible.
So, I encourage you my friends to search the scriptures and seek to absolutely define LOVE so you understand its meaning and not get sucked into television commercials, movies, and songs where those producing those commercial enticements probably do not know the biblical definition of LOVE either!
You need to PROVE what is really LOVE and what is not LOVE.
LOVE is discussed in 1 Corinthians 13 but it obviously is not defined there.
Some people think feeding the homeless is LOVE but 1 Corinthians 13 says this:
1 Corinthians 13:3  And though I bestow all my goods to feed the poor, and though I give my body to be burned, but have not love, it profits me nothing.
So LOVE is NOT merely doing good things even though helping the poor is definitely LOVE.
In fact, from Matthew to Revelation, nor in 1 Corinthians 13 is LOVE defined.  We see some of LOVE's attributes but not a definition.
God's Son said the greatest Commandment IS to LOVE God.
Matthew 22:36-37  "Teacher, which is the great commandment in THE LAW?"
37 Jesus said to him, "'You shall love YHVH your God with all your heart, with all your soul, and with all your mind.'
38 This is the first and great commandment.
Well, stop the presses!  God's Son says loving His Father is the GREATEST Commandment.
So, HOW are we told to love God the Father Creator of all Creation (and us)?
John 14:31  But that the world may know that I love the Father, and as the Father gave Me commandment, so I do.
John 15:10  If you keep My commandments, you will abide in My love, just as I have kept My Father's commandments and abide in His love.
1 John 5:2  By this we know that we love the children of God, when we love God and keep His commandments.
1 John 5:3  For this is the love of God, that we keep His commandments. And His commandments are not burdensome.
Have you been tricked into believing LOVE was something else other than keeping all of YHVH God the Father's Commandments?
Have you been tricked into believing a false theology that twists the scriptures so they can tell you you do not have to keep YHVH God the Father's Commandments.
Have you been tricked into believing since God's Son kept THE LAW that God's Son made it possible for you to not have to keep THE LAW?
Have you been tricked into believing God somehow changed from that God back in Exodus, Numbers, Leviticus, and Deuteronomy into a different God who is more warm and fuzzy and requires less of people than before in the old times?
IF you find yourself in those categories, then simple repent, believe what God and His Son say and start keeping YHVH God the Father's Sabbath and learning THE LAW which he gave to the children of Israel so they would know how to love Him and love their brothers and neighbors, and yes even their enemies…
Come to Him and His Son, my people!  Shalom!
The Servant of YHVH and His Son,
Marshall
PS…  be sure to read about this history of Valentine's Day before agreeing with something you do not understand.