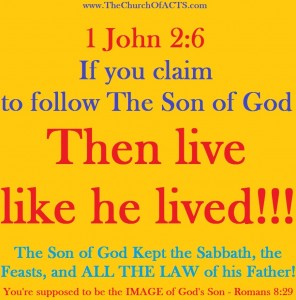 Paul said to imitate him as he imitated Messiah…
1 Corinthians 4:16  Therefore I urge you, imitate me.
1 Corinthians 10:32-11:1  Give no offense, either to the Jews or to the Greeks or to the church of God, 33 just as I also please all men in all things, not seeking my own profit, but the profit of many, that they may be saved.
11 Imitate me, just as I also imitate Christ.
It's all about being exactly like the mirror image of Messiah, folks!
Shalom!