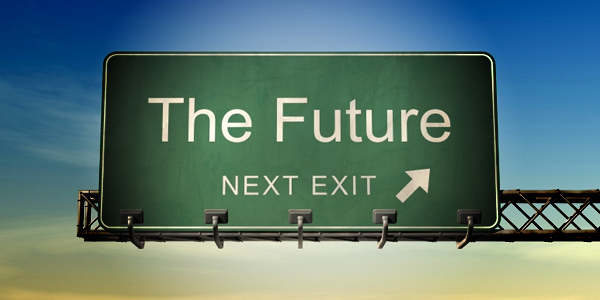 When most people read the book of Revelation and see all the horror, for example 2 scriptures that state mass death:
Revelation 6:7-8 
Fourth Seal: Widespread Death on Earth 
7 When He opened the fourth seal, I heard the voice of the fourth living creature saying, "Come and see." 8 So I looked, and behold, a pale horse. And the name of him who sat on it was Death, and Hades followed with him. And power was given to them over a fourth of the earth, to kill with sword, with hunger, with death, and by the beasts of the earth. 
Revelation 9:17-19
17 And thus I saw the horses in the vision: those who sat on them had breastplates of fiery red, hyacinth blue, and sulfur yellow; and the heads of the horses were like the heads of lions; and out of their mouths came fire, smoke, and brimstone. 18 By these three plagues a third of mankind was killed—by the fire and the smoke and the brimstone which came out of their mouths. 19 For their power[a] is in their mouth and in their tails; for their tails are like serpents, having heads; and with them they do harm.
A simple calculation of these numbers based on today's population on earth shows in just these 2 scriptures more than 50% of the world's population perishes!!
And that is not all of the death and destruction foretold in Revelation.
People read these scriptures and think to themselves "where will I be during all of this?"
So, we know what will happen, but why?  And to whom do these things happen?
There is one theme that is constant all the way through the Bible and it is the requirement that God's Creation keep His commandments and do everything He says:
John 15:14  You are My friends if you do whatever I command you.
In Deuteronomy, we see this:
Exodus 20:6  …but showing mercy to thousands, to those who love Me and keep My commandments.
Deuteronomy 5:29  Oh, that they had such a heart in them that they would fear Me and always keep all My commandments, that it might be well with them and with their children forever!
Deuteronomy 6:2  that you may fear YHVH your God, to keep all His statutes and His commandments which I command you, you and your son and your grandson, all the days of your life, and that your days may be prolonged.
Deuteronomy 28:9  "YHVH will establish you as a holy people to Himself, just as He has sworn to you, if you keep the commandments of YHVH your God and walk in His ways.
Right before God destroys the earth with The Flood He says this:
Genesis 6:5-8
5 Then YHVH saw that the wickedness of man was great in the earth, and that every intent of the thoughts of his heart was only evil continually. 6 And YHVH was sorry that He had made man on the earth, and He was grieved in His heart. 7 So YHVH said, "I will destroy man whom I have created from the face of the earth, both man and beast, creeping thing and birds of the air, for I am sorry that I have made them." 8 But Noah found grace in the eyes of YHVH.
King Solomon, who made a multitude of mistakes in the latter part of his life said this:
Ecclesiastes 12:13 
13 Let us hear the conclusion of the whole matter:
Fear God and keep His commandments,
For this is man's all.
Yeshua Messiah (aka Jesus Christ) when He walked on the earth had this to say about YHVH's commandments i.e. His Law:
Matthew 5:17-19
17 "Do not think that I came to destroy the Law or the Prophets. I did not come to destroy but to fully teach. 18 For assuredly, I say to you, till heaven and earth pass away, one jot or one tittle will by no means pass from the law till all is fulfilled.19 Whoever therefore breaks one of the least of these commandments, and teaches men so, shall be called least in the kingdom of heaven; but whoever does and teaches them, he shall be called great in the kingdom of heaven.
Yeshua Messiah (aka Jesus Christ) had this to say in the last chapter of Revelation when the Apostle John heard Him in heaven in a vision:
Revelation 22:14-15 
14 Blessed are those who do His commandments, that they may have the right to the tree of life, and may enter through the gates into the city. 15 But outside are dogs and sorcerers and sexually immoral and murderers and idolaters, and whoever loves and practices a lie.
So, perhaps you are starting to get the idea in your mind that YHVH Elohim (God) is very serious about His commandments?
Deadly serious…
In fact, a guy in Numbers 15 was put to death for violating the Sabbath commandment:
Numbers 15:32-36 "Penalty for Violating the Sabbath"
32 Now while the children of Israel were in the wilderness, they found a man gathering sticks on the Sabbath day. 33 And those who found him gathering sticks brought him to Moses and Aaron, and to all the congregation. 34 They put him under guard, because it had not been explained what should be done to him.
35 Then YHVH said to Moses, "The man must surely be put to death; all the congregation shall stone him with stones outside the camp." 36 So, as YHVH commanded Moses, all the congregation brought him outside the camp and stoned him with stones, and he died.
So, indeed YHVH is very serious about His commandments and He is justified in that as He is the Creator of us, just like a potter molds his clay and returns clay that does not mold back to the clay jar…
The entire Bible is about YHVH God, who He is, what He is like, and how we should live with Him as our Creator in right relationship and standing with Him.
Over the course of thousands of years, assemblies and churches, synagogues and temples, have created for themselves something called theologies.  Those theologies attempt to explain how man is to understand God and how to approach Him.  Over those thousands of years, these theologies have changed the requirement of keeping God's commandments into "God loves you, you can come to Him just as you are" and nowhere is that taught in the Bible.  In fact, the entire bible teaches against just such nonsense.
In many places in the Bible we read that God does not change.  Here are a couple:
Proverbs 24:21  My son, fear YHVH and the king; Do not associate with those given to change;
Malachi 3:6  "For I am YHVH, I do not change;
There you have it, God does NOT CHANGE.
Simple isn't it.
So here we are at the edge of the 7th Millennium and what does YHVH God see as He looks out over the world?  A world that does not keep His commandments and has substituted their own ideas and ways from His Ways.
So, now it makes perfect sense that Yeshua Messiah said this:
Matthew 24:37  But as the days of Noah were, so also will the coming of the Son of Man be.
Luke 17:26  And as it was in the days of Noah, so it will be also in the days of the Son of Man:
Matthew 24:37-39
37 But as the days of Noah were, so also will the coming of the Son of Man be.38 For as in the days before the flood, they were eating and drinking, marrying and giving in marriage, until the day that Noah entered the ark, 39 and did not know until the flood came and took them all away, so also will the coming of the Son of Man be.
So, we clearly what man is supposed to do in His life in the sight of God, which is keep the commandments He gave to Moses and the children of Israel found in Exodus, Leviticus, Numbers, and Deuteronomy, and anything else He ever says to DO.
But we look around these days and see very few Doing those specific commandments.
Now we understand what is going to happen and why!
It is just like it was at the time of Noah and man is ignoring God and What he says.
In the book of Revelation, we see a repetition of everything I have stated:
Revelation 12:17
17 And the dragon was enraged with the woman, and he went to make war with the rest of her offspring, who keep the commandments of God and have the testimony of Yeshua Messiah (aka Jesus Christ).
Revelation 14:12
12 Here is the patience of the saints; here are those[a] who keep the commandments of God and the faith of Yeshua (aka Jesus).
Revelation 22:14 
14 Blessed are those who do His commandments, that they may have the right to the tree of life, and may enter through the gates into the city.
The last verse is EXTREMELY important as it says only those who keep God's commandments have any right to the tree of life whatsoever.
What IS going to happen during Daniel's 70th Week is first, the righteous, The Woman in Revelation 12 goes to the Wilderness for 1,260 days where she is nurtured and Satan cannot get there, at all.  Imagine a physical location on the earth where Satan cannot go!
The Woman is, of course, associated with Mary who found special favor with YHVH God:
Luke 1:30  Then the angel said to her, "Do not be afraid, Mary, for you have found favor with God.
Favor is the same as grace in the Bible.  It is merited for having followed YHVH's commandments.
Theologies today have turned grace into unmerited favor.  Would you favor someone who worked for you but did not work hard at all?  Of course not.  God is just like us in that He recognizes people who do what He tells them to DO:
Genesis 6:8  But Noah found grace in the eyes of the Lord.
You might say "But that says grace!" and I would agree.
But have you ever looked at the original Hebrew to understand that grace IS favor?
Probably not.  Most have not done this but I am here to help you not harm you!
I use a software tool called eSword.
Here is Genesis 6:8 showing the Hebrew concordance numbers:
Gen 6:8  But NoahH5146 foundH4672 graceH2580 in the eyesH5869 of the LORD.H3068
Grace is H2580 and that definition is:
H2580
 חן
chên
khane
From H2603; graciousness, that is, subjectively (kindness, favor) or objectively (beauty): – favour, grace (-ious), pleasant, precious, [well-] favoured.
Now lets do a search on H2580 in the old testament and here is a copy of the picture I just snapped so you can see it: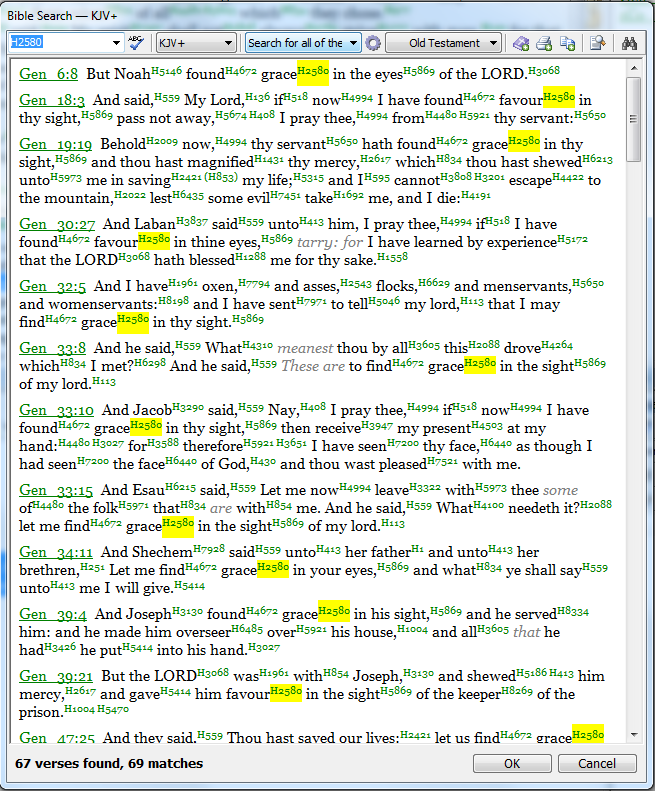 You are now seeing what every few church members EVER SEE!
Notice how in just the book of Genesis that H2580 is grace in one verse and favor in another, many times!
Whoever invented the "easy grace" gospel that is a false gospel leading millions of people astray is going to pay dearly in the judgments in Revelation and at the final Judgment Day.
Now, I showed you that The Woman, who is the righteous, by favor, for keeping God's commandments go into the Wilderness of Revelation 12 where they are nurtured and Satan cannot go there…  Do what does Satan do?:
Revelation 12:17  And the dragon was enraged with the woman, and he went to make war with the rest of her offspring, who keep the commandments of God and have the testimony of Jesus Christ.
But who are these offspring of The Woman?
They are the ones who were unwise virgins from the parable of the 10 Virgins who neglected keeping YHVH's commandments.  They were born again just like the parable of the sower says but fell away in various ways and fell away means not keeping YHVH's commandments.
And now for the kicker….
Any one of us who does not keep YHVH's commandments, His Sabbath and His Covenant law will not enter into (be raptured to) the Wilderness of Revelation 12 and be protected.  Isaiah wrote it this way:
Isaiah 56:6-8 
6 "Also the sons of the foreigner
Who join themselves to YHVH, to serve Him,
And to love the name of YHVH, to be His servants—
Everyone who keeps from defiling the Sabbath, 
And holds fast My covenant— 
7 Even them I will bring to My holy mountain, 
And make them joyful in My house of prayer.
Their burnt offerings and their sacrifices
Will be accepted on My altar;
For My house shall be called a house of prayer for all nations."
8 YHVH God, who gathers the outcasts of Israel, says,
"Yet I will gather to him
Others besides those who are gathered to him."
And Yeshua Messiah mentioned these verses giving His total approval to them:
Matthew 21:13  And He said to them, "It is written, 'My house shall be called a house of prayer,' but you have made it a 'den of thieves.'"
Mark 11:17  Then He taught, saying to them, "Is it not written, 'My house shall be called a house of prayer for all nations'? But you have made it a 'den of thieves.' "
Luke 19:45-47 
45 Then He went into the temple and began to drive out those who bought and sold in it,[a] 46 saying to them, "It is written, 'My house is a house of prayer,'but you have made it a 'den of thieves.'"
47 And He was teaching daily in the temple. But the chief priests, the scribes, and the leaders of the people sought to destroy Him,
Thus, what WILL HAPPEN, is if a person does not repent and keep YHVH God's commandments that He gave to Moses for the children of Israel then all who are alive during Daniel's 70th Week, from September 23, 2015 until the Fall Feasts of 2022 conclude WILL SUFFER the horror of the book of Revelation firsthand, up close and personal.
The only way to avoid these horrors is to repent of your sins and keep all of YHVH God's commandments!
The book of Revelation tells us most do not repent:
And I gave her time to repent of her sexual immorality, and she did not repent.
Remember therefore how you have received and heard; hold fast and repent. Therefore if you will not watch, I will come upon you as a thief, and you will not know what hour I will come upon you.
But the rest of mankind, who were not killed by these plagues, did not repent of the works of their hands, that they should not worship demons, and idols of gold, silver, brass, stone, and wood, which can neither see nor hear nor walk.
And they did not repent of their murders or their sorceries or their sexual immorality or their thefts.
And men were scorched with great heat, and they blasphemed the name of God who has power over these plagues; and they did not repent and give Him glory.
They blasphemed the God of heaven because of their pains and their sores, and did not repent of their deeds.
Now you know what will happen.
What are you doing to DO?
Here is what Joshua did:
Joshua 24:15 And if it seems evil to you to serve YHVH, choose for yourselves this day whom you will serve, whether the gods which your fathers served that were on the other side of the River, or the gods of the Amorites, in whose land you dwell. But as for me and my house, we will serve YHVH."
Shalom!