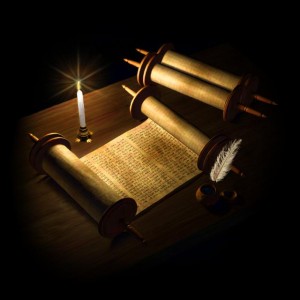 This website is active from now until the duration of the first half Daniel's 70th Week and until The Woman goes into the Wilderness of Revelation 12, or longer, if YHVH wills it.
The domain name: www.Daniels70thWeek.com was held for me, against all conceivable odds until I purchased it in the late Spring of 2015.  It is such an obviously good, incredibly significant domain name and I marvel and am astonished that I have it when similar domains of such significant and obvious worth cost many 1000s of dollars.
Being held specifically for me and the work I must do, it is incredibly humbling, yet strengthening in so many ways to have received it.  Some time ago, I also purchased the domain www.TheLastSevenYears.com and was going to use it but YHVH had other things in mind and brought to my mind to search for this one.
I am constantly reminded I am the one to unlock the prophecies that have been sealed for 1000s of years, since Daniel 12, and it is unbelievably humbling, the weight of it all and the responsibility is enormous.
Daniel's 70th Week is from the prophecy of Daniel found in the book of Daniel chapter 9:
Daniel 9:20-27
The Seventy-Week Prophecy
20 Now while I was speaking, praying, and confessing my sin and the sin of my people Israel, and presenting my supplication before YHVH my God for the holy mountain of my God, 21 yes, while I was speaking in prayer, the man Gabriel, whom I had seen in the vision at the beginning, being caused to fly swiftly, reached me about the time of the evening offering. 22 And he informed me, and talked with me, and said, "O Daniel, I have now come forth to give you skill to understand. 23 At the beginning of your supplications the command went out, and I have come to tell you, for you are greatly beloved; therefore consider the matter, and understand the vision:
24 "Seventy weeks are determined
For your people and for your holy city,
To finish the transgression,
To make an end of sins,
To make reconciliation for iniquity,
To bring in everlasting righteousness,
To seal up vision and prophecy,
And to anoint the Most Holy.
25 "Know therefore and understand,
That from the going forth of the command
To restore and build Jerusalem
Until Messiah the Prince,
There shall be seven weeks and sixty-two weeks;
The street shall be built again, and the wall,
Even in troublesome times.
26 "And after the sixty-two weeks
Messiah shall be cut off, but not for Himself;
And the people of the prince who is to come
Shall destroy the city and the sanctuary.
The end of it shall be with a flood,
And till the end of the war desolations are determined.
27 Then he shall confirm a covenant with many for one week;
But in the middle of the week
He shall bring an end to sacrifice and offering.
And on the wing of abominations shall be one who makes desolate,
Even until the consummation, which is determined,
Is poured out on the desolate."
Millions of people have been trying to figure out the significance of this prophecy for several thousand years.  Many have made very good attempts and from where I stand the two best attempts were by Sir Robert Anderson, who lived in the 19th and 20th centuries, in his book:
The Coming Prince: The Marvelous Prophecy of Daniel's Seventy Weeks Concerning the Antichrist
http://www.amazon.com/Coming-Prince-Marvelous-Concerning-Antichrist/dp/0615965881/ref=sr_1_1?s=books&ie=UTF8&qid=1435027468&sr=1-1&keywords=the+coming+prince
and also by Dr. Gavin Finley who is the caretaker of http://endtimepilgrim.org/ and has this excellent video playlist (be sure to watch them in order):
https://www.youtube.com/playlist?list=PL6483B6E161161915&feature=plcp
a great place to start to understand all this is here: http://endtimepilgrim.org/70wks1.htm
Essentially, we see 7 weeks (of years i.e. 49 prophetic years) fulfilled from the decree to rebuild the Temple, after its long ago destruction and exile of the Israelite people from the land and into bondage via King Nebuchadnezzar, then we see 62 weeks (of years i.e. 434 prophetic years) fulfilled right up to the week of the crucifixion of Yeshua Messiah (aka Jesus Christ).
So, it is well know that 69 weeks (of years, 483 prophetic years) were fulfilled but 1 week (of 7 prophetic years) is waiting in the future somewhere to wrap up the end of the 6th Millennium and bring on 1,000 years of peace with the return of YHVH God and His Son to make sure His Law is kept for that 1,000 years of peace and to make sure people who are willing know how to live with Him in right relationship.
That 69 weeks of 360 day prophetic years = 173,880 days, by the way… 
And the calculations you will see in Robert's book and Gavin's videos, articles, and charts leave no doubt as to the veracity of scripture and that it will be fulfilled.
Beyond their calculations and the brilliant efforts of so many others more brilliant than me, I have been given the task of communicating the timeline of Daniel's 70th Week to the world and it is a daunting task, I assure you, because I not only read what has happened but I know what is to come and when it is to come.
At times, that seems like a heavy burden but I have carried great burdens in my life, many times through great trials and tribulations.
Honestly, I feel unworthy, but I lift my right hand and left hand to heaven, very high, and swear by Him, YHVH, who lives forever that I will do everything He asks me to do no matter what the costs to me, personally.
I can easily fail, and I have in life many times in the past, but YHVH never fails…
Shalom!